Discover our Colour Range
The colour of our external vinyl weatherboard cladding influences its capacity to absorb or reflect heat. In most climates, it is preferable to use lighter colours or proprietary reflective finishes. We offer an aesthetically pleasing palette of PVC that holds the uv stability throughout its life expectancy.
We have found many ways to add the perfect contrast of fashionable colours to ensure clients feel the vinyl exterior cladding of their home is unique and represents them. We do this by colouring the non-weatherboard elements of the house or using contrasting trim work to set off the main colour. E.g. grey panels, white trim or vanilla panels, charcoal gutters and roof.
Our Excellboard SP range includes White, Vanilla Cream, Linen, Rivergum, Glade Green, Heritage Gold & Grey. You can see samples in our gallery to get a feel for the look of your transformation before undertaking any construction. Our Formplex Supersystem, Supertuff and Ecotuff range also come in Ivory, Rivergum & Linen. If you need to match the existing panels or colour, send us a sample, and we'll let you know if we can complete a match.
For more information, feel free to download our brochure below.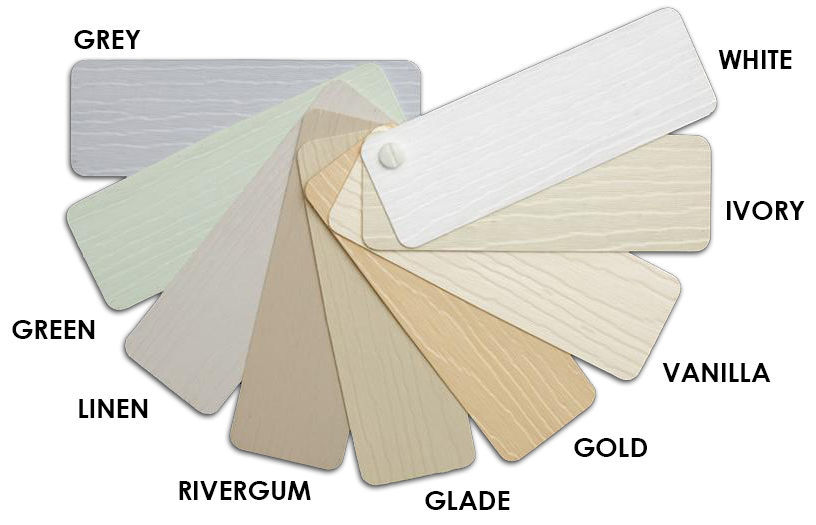 (Colours may vary slightly from computer images)
Request an actual swatch to be mailed to you for accurate colour.