Formplex Reviews
---
If you're considering who to work with on your project - we'd love you to ask us anything to help you decide who you trust your project to. We look forward to working with you.
Online reviews are great and for the very few negative ones we've received over a 40 year history, which we've addressed and left the customer satisfied, we feel we're on track and that we listen to our clients to deliver the project they trust us with - their home.
---
April 4-2018

They say a picture is worth a thousand words so....

We're calling this one HAPPY WIFE, HAPPY LIFE - She got her maintenance

free makeover on the house with Formplex Supertuff in Rivergum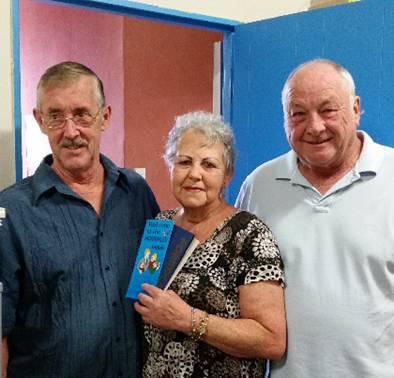 Well today was a bit special … One of our clients from 1987 came in to thank us
for the additional work we just completed on her house - which matches perfectly
with the original work we did back in 1987.
A true testament to success is the fact that Howard ( on the left) oversaw the
original job in 1987 and he's still here doing the same excellent work and Keith
( the owner - on the right) came in to thank Suzie for her continued business.
An Australian made product with continued lines that can still be sourced nearly
30 years later… and dealing with the same staff sounds great to me. Quite a few of
us that were here back then are still a big part of the Formplex Family.
So, if you need a company you can trust your house with.. It's Formplex
Ph 1800 038 145 and let us give your home a maintenance free weatherboard look.