Formplex Special Offers - Call 1800 038145
Formplex offer different special offers during the year. Please note that there is a limit of 1 offer per client / order and no other offer can be applied after your order is placed however please be assured you will have been given the best offer at the time of your appointment and best suited to your requirements. We will always strive to give you the best service, the best products and the best price.
Quick note - Queens Birthday Long Weekend - We'll be closed Monday but just email your enquiry through our contact us page and we'll be back Tuesday bright and early :)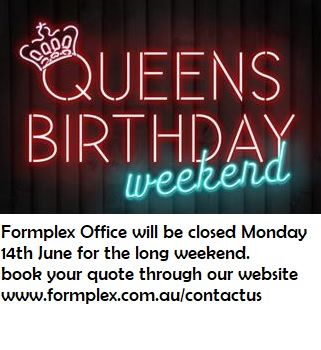 HAPPY 40th BIRTHDAY FORMPLEX
Extended for June Orders - winner drawn July 2021

Celebrate with Formplex 🎂 🥂 It's our 40th Birthday 🏠
3 x $1000 travel vouchers to be WON over 3 months to use locally or in our travel bubble 🥳 or redeem off your order.
It's our WIN / WIN competition. All orders placed in May go into the draw to win June, June in July, July in August. 🥂
You'll get a great birthday special price on renovating your home with Formplex upvc maintenance free weatherboards –
Call now to register 1800 038145 REF BD40
www.formplex.com.au #formplexisforever #ReclaimingMyTime
T&C – 1 entry per person.
1 prize drawn each month for June, July, August 2021
Prize is a $1000 travel voucher - local - regional - travel bubbles
Prize value can also redeemed off Formplex order
Promotion open to Home Owners of non brick home.
Promotion open to new Formplex clients only.
Promotion not open to employees of Formplex or their families
Promotion drawn 30-06-21, 31-07-21 and 31-08-21 and winners contacted by phone.
If prize not claimed in 7 days, a new winner will be drawn.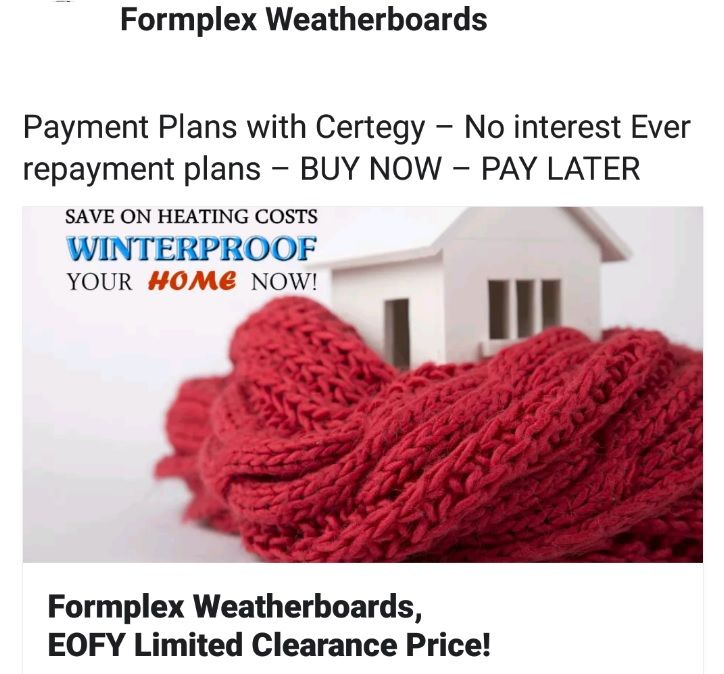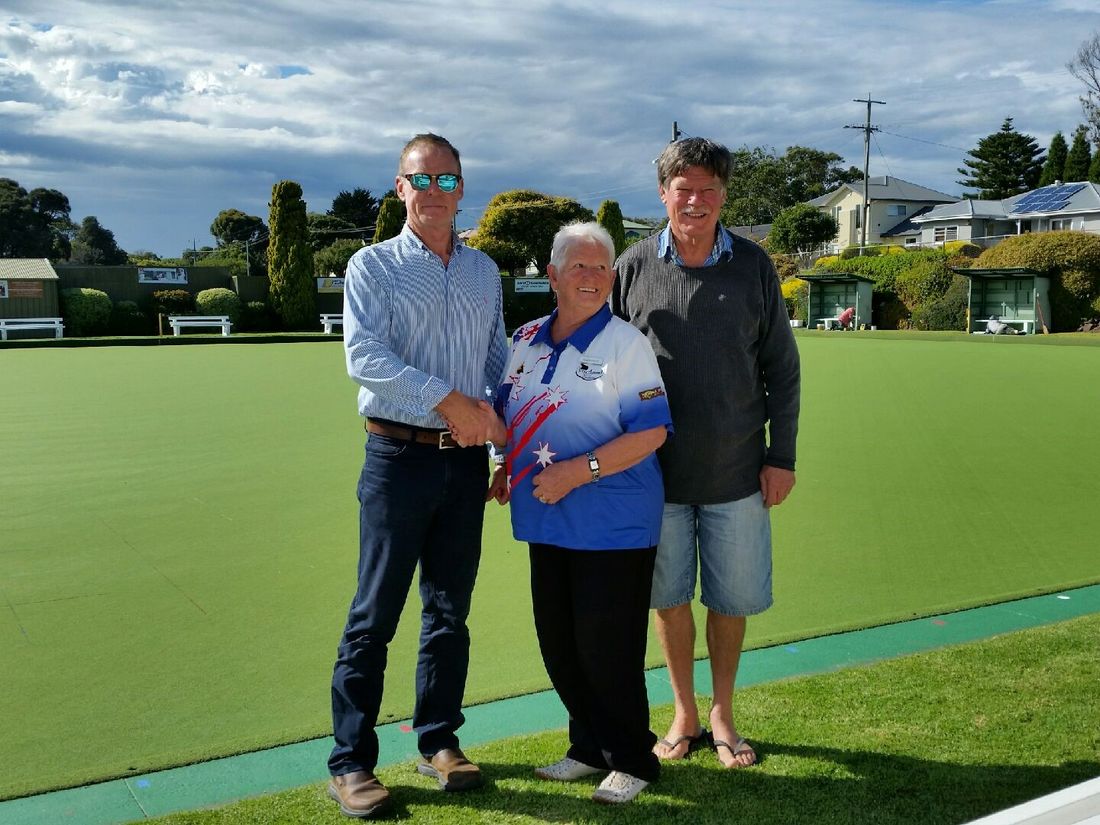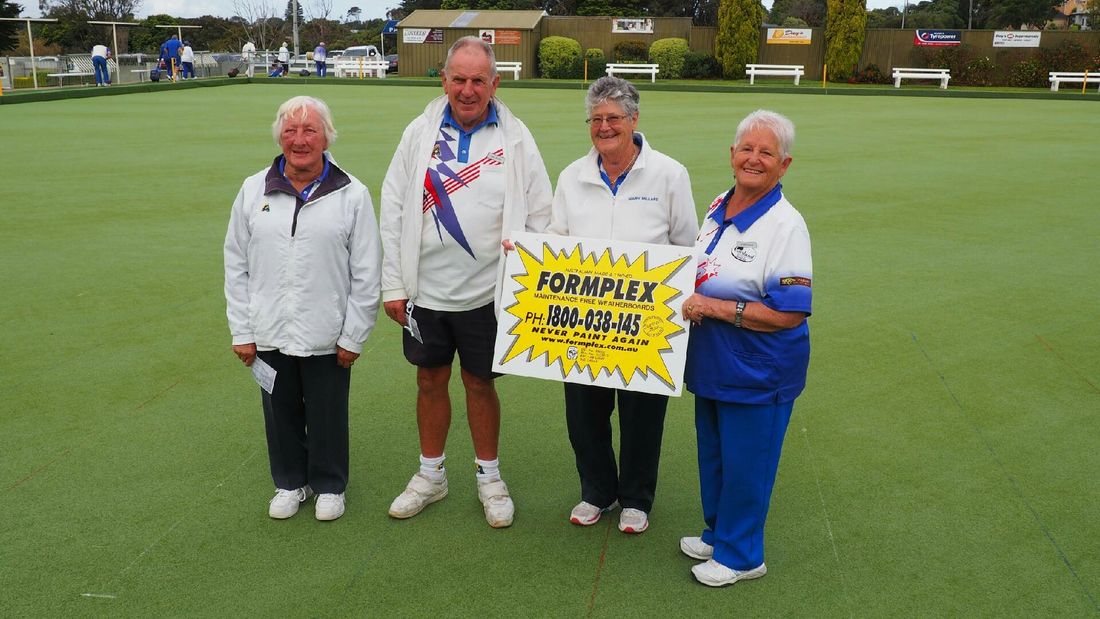 Portland Bowls Club - Portland
Congratulations to the winners on the day at the recent event held at Portland Bowls Club
thank you Judith for the invitation- Paul had a great day meeting you all.
Reclaim your time - Do more of the things you love to do - Call Formplex to help you achieve this -
Ph 1800 038145
We've got :-
Buy Now - Pay Later plans
$500 Bonus Cash Back Vouchers
* only 1 discount per order /per client
1800038145 www.formplex.com.au
#formplexisforever #homerenovation #neverpaintagain #renovationproject FREE, NO OBLIGATION MEASURE & QUOTE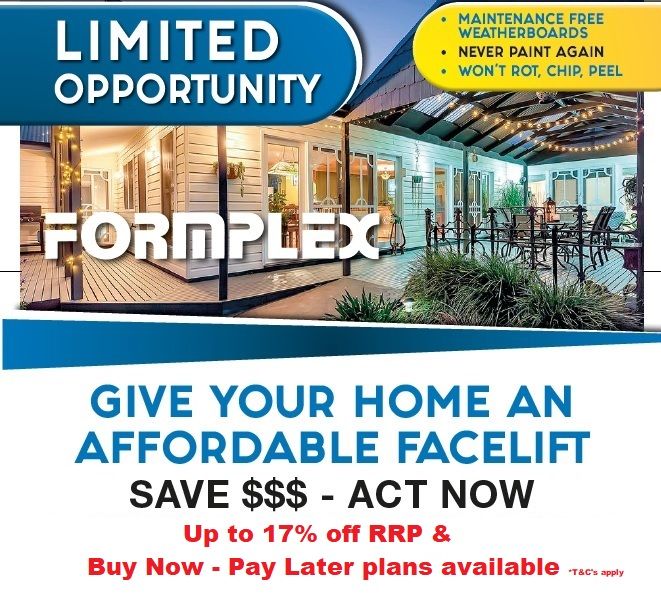 Celebrate with our $500 Cash Back Bonus - Call Now

Call now to find out about our Spring Special - Ph 1800 038145 ref #SPR20
Renovate and insulate now

It's time to paint - Consider Formplex

We hate painting - Never paint Again ever

We love supporting Australian products - Australian made weatherboards

We love relaxing - 50 year guarantee on the boards and work

We love helping you - transform your home

Find out more... https://www.formplex.com.au/handypay_payment_plan.html
MORE TIME TO DO THE THINGS YOU LOVE.....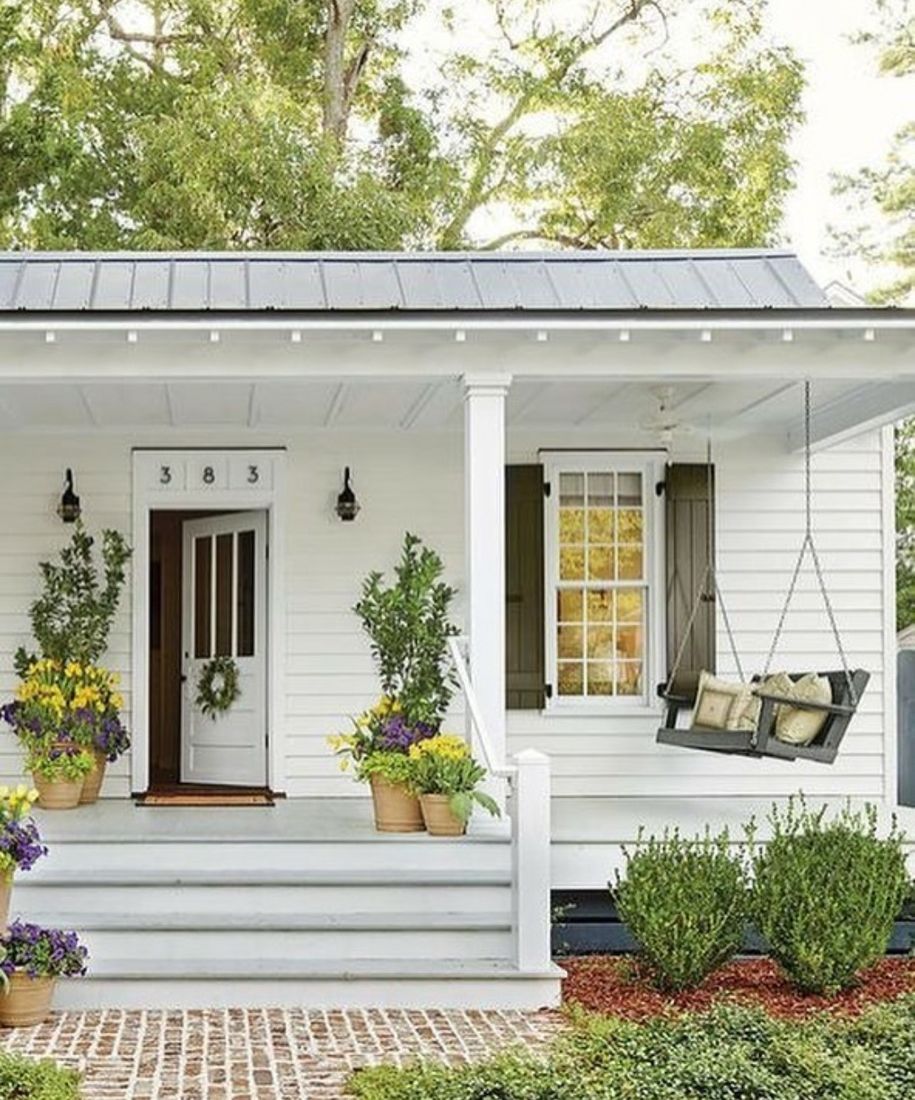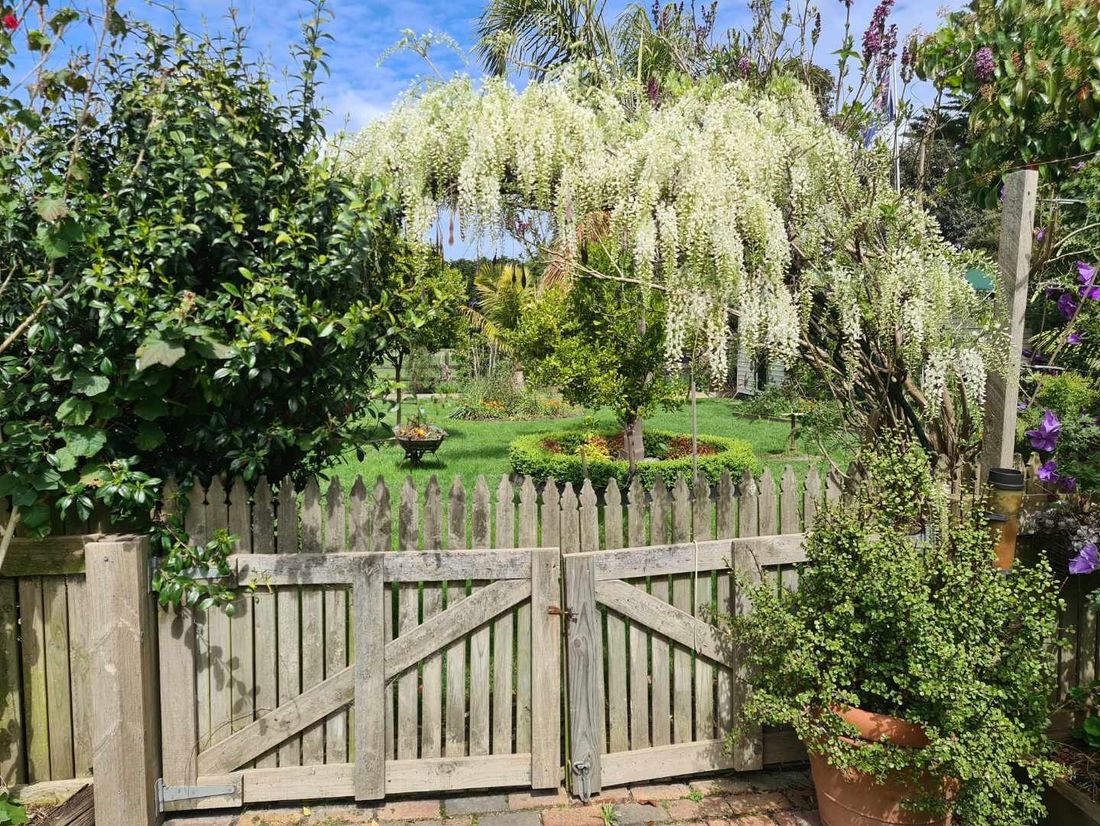 Some things are just NOT DIY. You won't find Formplex uPVC weatherboards in Bunnings because they should be installed by trained installers. Let us IFY 'install for you' - Book in now for date/time - Our staff operate following covid-19 training - and we are BAU - business as usual - Call Now Ph 1800 038145 -
-------------------------------------------------------------------------------------------------------
You're Home ? Great Let us come to You - We are EXTERIOR WEATHERBOARD experts - we'll be outside
your home - not coming in. - We can quote, deliver, install all within the rules so it's a great time to get us over for a free quote, crazy pricing and a payment plan if you need it. - save $$$ - Act Now
BUSINESS AS USUAL -
COVID 19 –PHYSICAL DISTANCING
We at Formplex amongst other changes implemented will be expecting that our Agents, Staff and Installers can continue to work safely and can continue to service our valuable clients whilst practising good hygiene and social distancing.
We hope we have your full support in achieving this wherever possible in our day to day interactions. Your support will help minimise the impact to our employees their families, friends and work colleagues. We can still service home measure and quotes and we can smile but probably won't shake your hand for now. We will continue to keep you up to date, communicate and inform as processes change.
Installers on site will also practise social distancing but be able to continue their work for you.
thank you - Formplex Management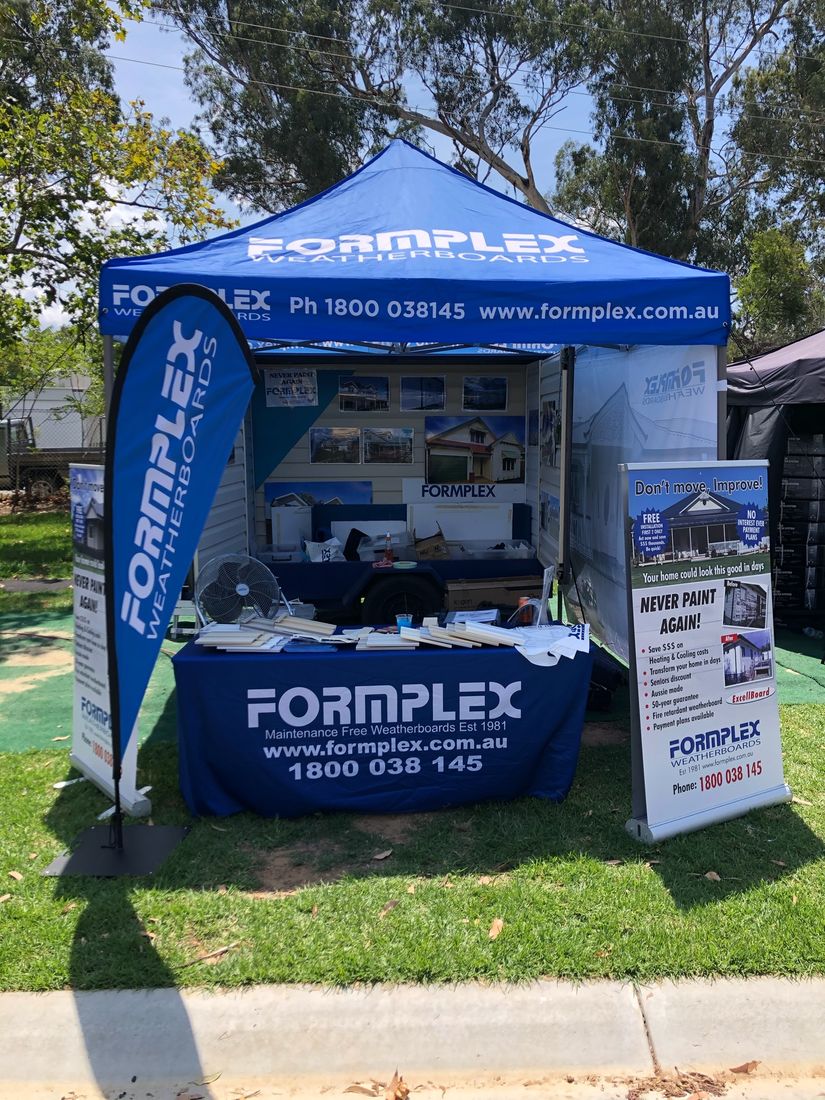 ----------------------------------------------------------------------------------------------------------------------------
FORMPLEX REFERRAL PROGRAM -
Did you know you can make cash by referring clients to Formplex -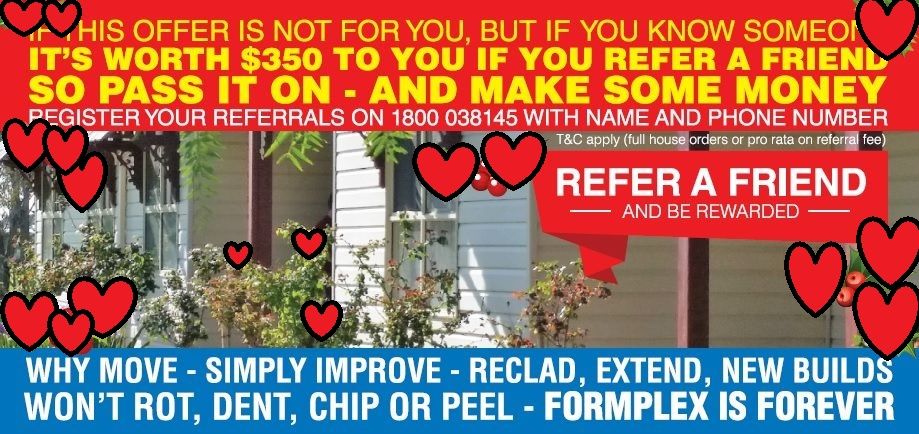 NEW COLOUR LAUNCH - EXCELLBOARD NOW comes in Single profile - Linen and Rivergum colours SHOWCASE HOMES NEEDED - CALL NOW 1800 038145
Formplex is very excited to launch Rivergum and Linen into the Excellboard Range -
These 2 colours are trending currently and very popular as they adapt beautifully to the traditional colour pallet and look amazing in a modern setup with contrasts of charcoal and stark white coming up a treat.
Coastal - no problem - throw in a torres blue roof and you've got a stylish new look that you can enjoy
and Never have to paint. It won't rot chip or peel and in coastal zones - that's very important.
Call now - Great opportunity to get a great deal.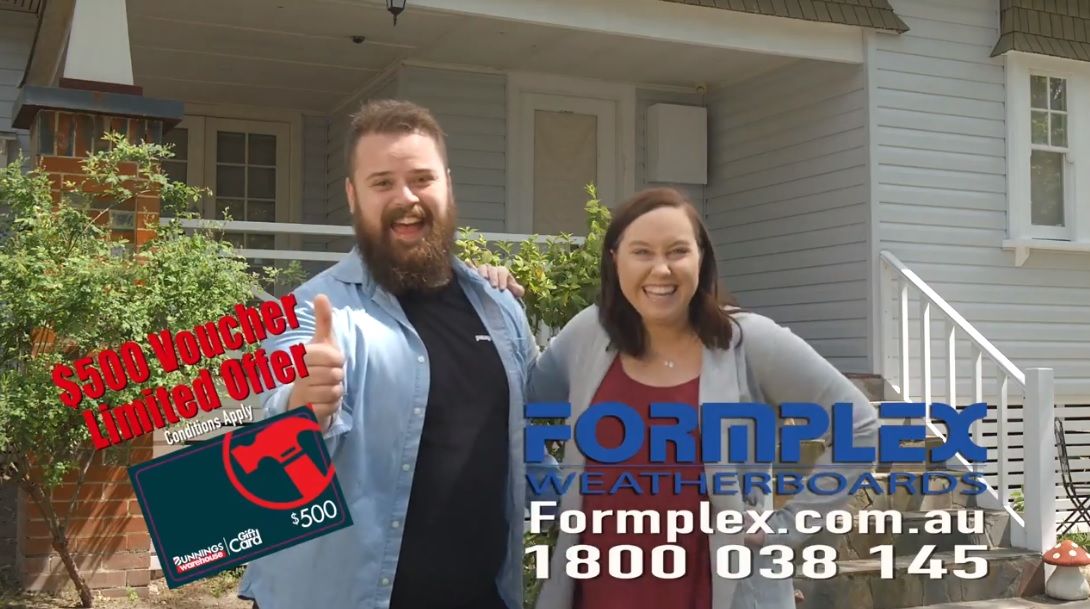 Formplex will give you a $ 500 Bunnings Voucher with every full house order.
Put a new coat of Formplex uPVC vinyl weatherboards on your home to insulate it and beautify your home.
Australian made - 9 great colours - 50 year guarantee - 4 profiles to select from
Call now Ph 1800 038145 and book in your free measure and quote -
Full Terms and Conditions of Bunnings $500 Voucher Offer
For Every full house order of Formplex vinyl weatherboard cladding Formplex will give
you a Bunnings $500 Voucher. Voucher cannot be exchanged for cash but it can be
used to discount your final payment on your order. One voucher per client limit.
Offer may be extended at the discretion of the company.
Offer not available in conjunction with any other promotion offer.
Maintenance Free uPVC Vinyl weatherboards

Australian Made and comes with a 50 yr guarantee on materials and workmanship

Comes in 4 profiles and 9 great colours

No Interest Ever - repayment plans so you can BUY NOW - PAY LATER - NO JOKE !! ASK ME HOW

Free Quote - Find out more

Free Assessment - Accurate Quotes - No sneaky extras

Insulates as a bonus - heating, cooling $$ savings and quieter too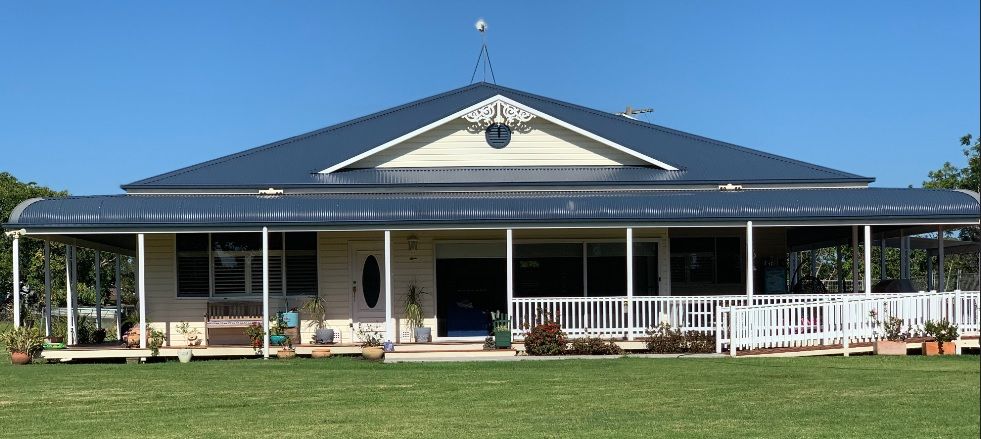 WHAT DOES THIS MEAN FOR FORMPLEX VINYL WEATHERBOARD CLIENTS ?
July 16, 2019. Victorian Premier Daniel Andrews and Victorian Cladding Task force member Ted Baillieu speak to media about the release of the Victorian Cladding Task force report which identified 500 "highest risk" sites around the state in need of repair.
Just to ease your mind, let me explain how we are not the 'cladding' that is being referred to in the news currently.
In the news recently, many people have witnessed the awful destruction of the Grenfell Tower in London, and previously, the fire in the Lacross Tower in Melbourne.
We see it as necessary to clarify the difference between the "cladding" used on those towers, and Formplex uPVC Weatherboard cladding.
Both Grenfell and Lacross Towers were clad with an Aluminium Composite Panel (ACP). This product consists of two layers of aluminium, sandwiching an inner core of Polyethylene resin (PE). Polyethylene is a highly flammable polymer, which needs only an ignition source, and will then burn with the polymer supporting a flame and burning vigorously. This has been seen with devastating effects on these towers.
In contrast to this, the Formplex uPVC Weatherboard Cladding manufactured in Australia made from highly UV stabilized Poly Vinyl Chloride (uPVC). This polymer will not support a flame itself, and for that reason is used in common household products like power cables and other electrical components where flame resistance is required.
The polystyrene (EPS) used as an insulation on the back of some of our weatherboard cladding products is manufactured with a flame inhibitor. Formplex uPVC weatherboards have passed the stringent requirements as a system for Bushfire Attack Level 29. Details of this test can be found on enquiry. Should you have detailed enquires, please do not hesitate to contact our office
Check out our 2 new Commercials for TV -
Keep a look out and you'll see our new tv commercial on air soon -
in fact click on the link below to watch them now ....
We had so much fun we made two of them - see which one you prefer -
https://www.youtube.com/watch?v=Hrc_xbr4iAw
https://www.youtube.com/watch?v=3-fap2PQl3A
=====================================================================
Why Move - Simply Improve?
Formplex maintenance free weatherboards for your home, your holiday home, your investment property, your parents home, your future home, your granny flat, your townhouse, Give us a call 1800 038145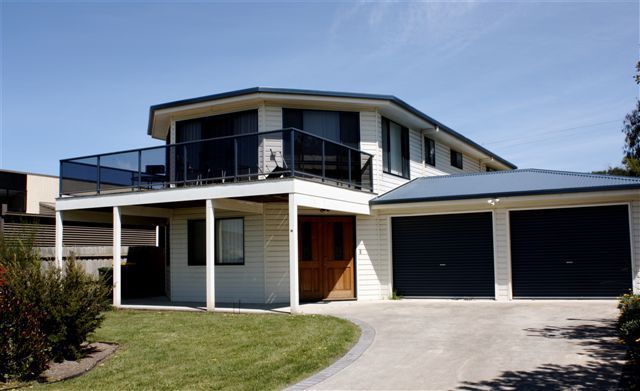 -------------------------------------------------------------------------------------------------------------------------------------------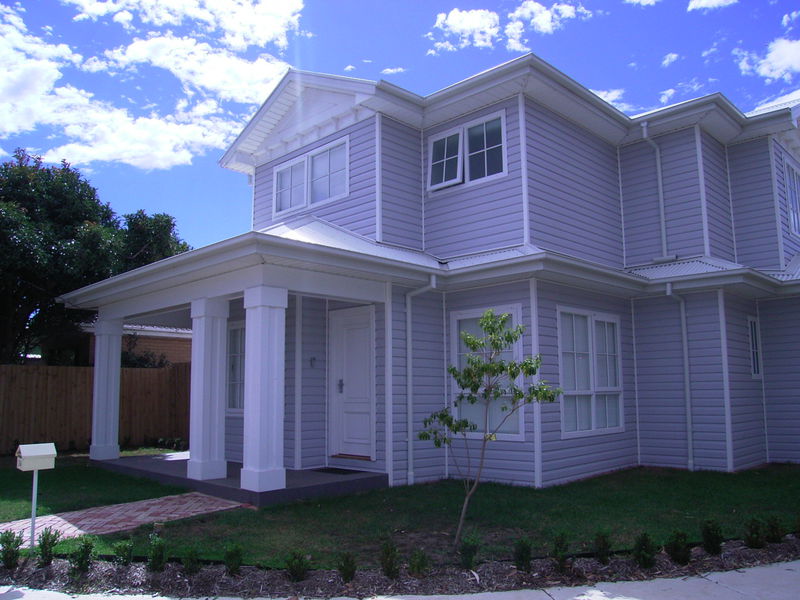 Discover how easy it is to turn your OLD home into your NEW home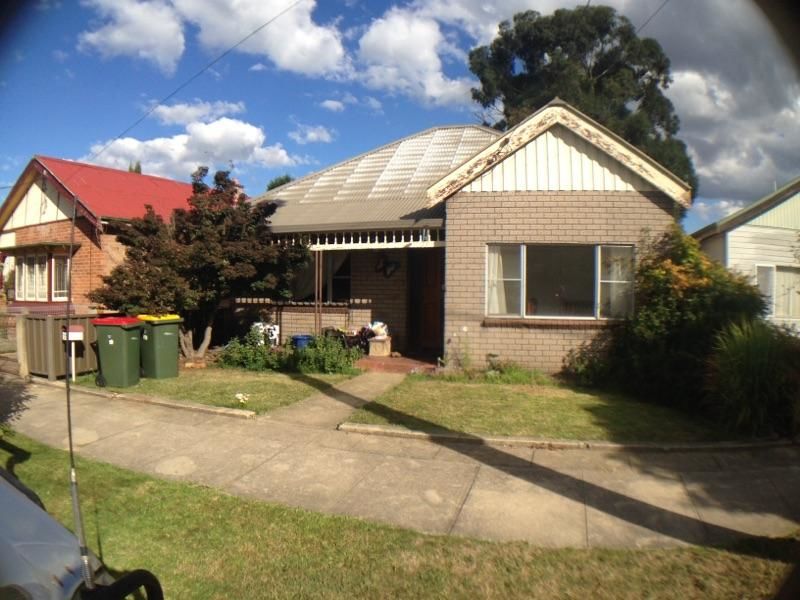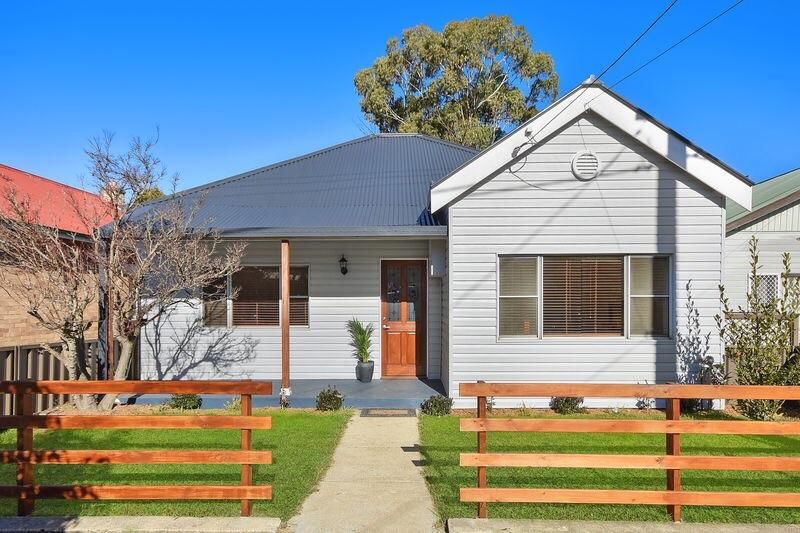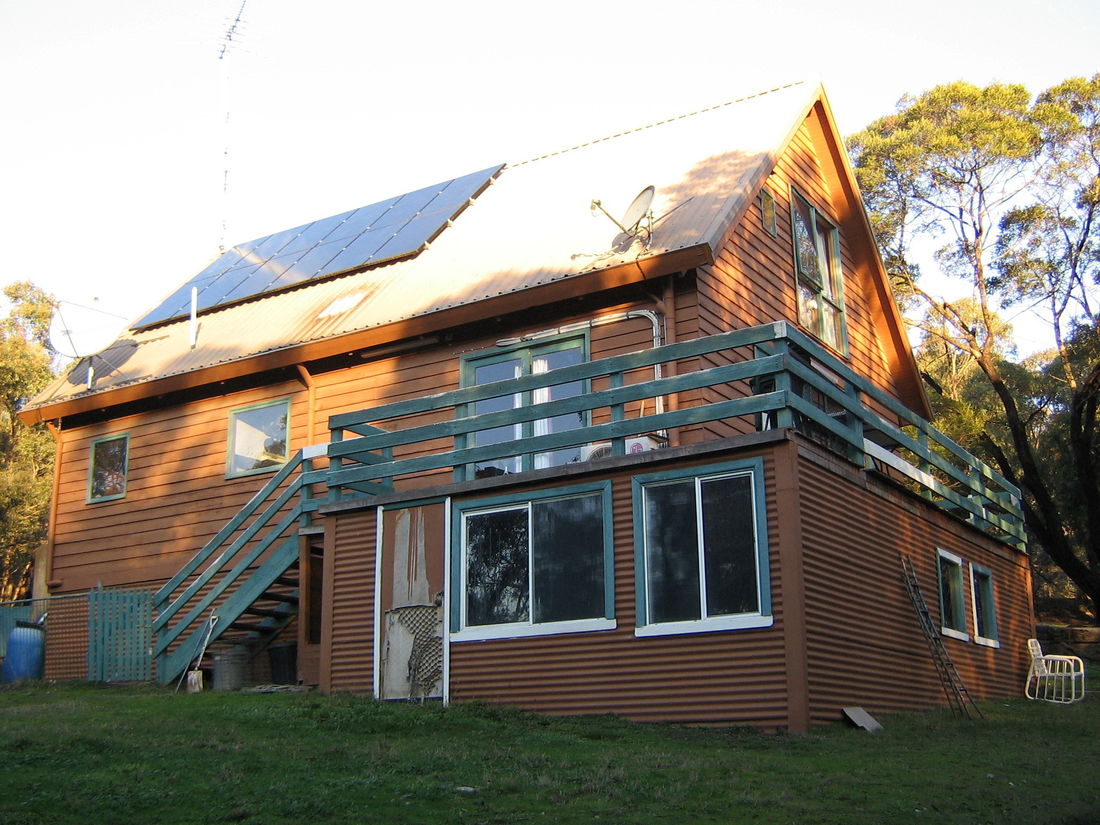 -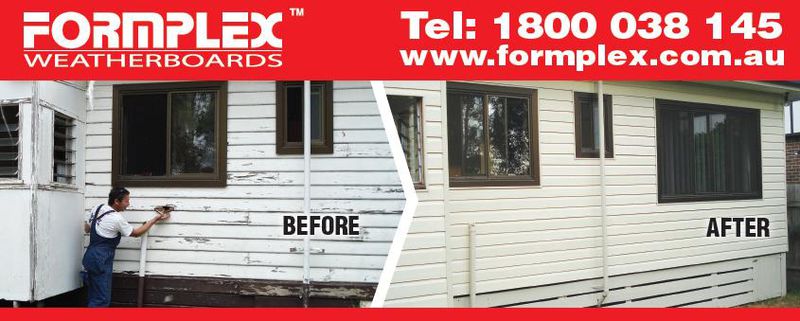 PHONE 1800 038145 NOW AND BOOK YOUR FREE QUOTE
Think you can't afford it...well YOU CAN - ask me how
Phone 1800 038145 - NO INTEREST EVER REPAYMENT PLANS
_________________________________________________________________________________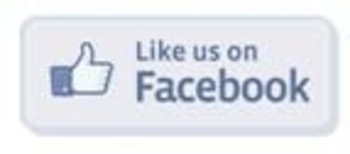 click to like us on facebook and keep up with special offers
We are proud to be supporting Australian products and employing Australian workers Nationally with Formplex
If you missed the shows but want some ideas for your home - please contact us by email or phone -