BUILDERS / DEVELOPERS / OWNER BUILDERS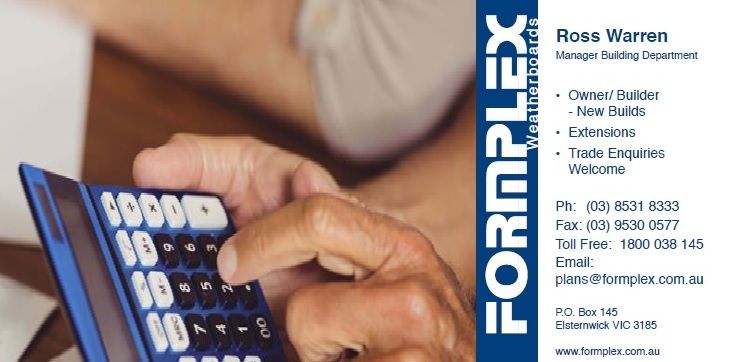 Formplex have a dedicated Department to service builders / developers and owner builders.
We want to talk to you when you are in the thinking stage not just when your plans are approved.
Come in and spend some time discussing your ideas. Let us show you other houses that are similar to what you are after.

Formplex work with many Builders, Designers, Architects and Home Owners.
We have been in the business for over 37 years supplying and installing Maintenance FREE Cladding and giving our clients the comfort of a 50 year guarantee ensuring peace of mind.
More and more houses and developments are specifying ExcellBoard.
Formplex prides itself on 'our spirit to serve ' - we are here to make your job easier and give your client, - a love affair with their house, one that lasts -
You are also giving your client peace of mind, a 50 year guarantee on an product and labour, however should you choose to install ExcellBoard yourself, you still have a 50 year guarantee and the assurance of an Australian made product. Call us on 1800 038145 to discuss your project or email us through the contact us page
Plans can be emailed or simply posted into Head Office PO Box 145 Elsternwick 3185.
Our qualified staff will quote directly off the plans and send them back promptly totally costed.
Email to receive our special Builders Pack and information kit - see contact us page
Installation Manual comes with every registered builder order.
Click on the pictures below to enlarge for viewing.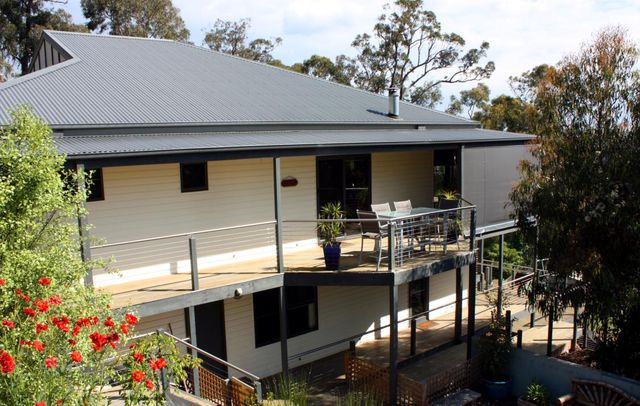 Australian Made * 50 Year Guarantee * Free Quote 7 days a week
We can organise a quote on your project directly from your plans if you're building or renovating -
ph 1800 038145 or email direct through the contact us page
Phone us on toll free: 1800 038 145 now! Send us your plans to quote for you -free service