We stock - WHITE - VANILLA CREAM - LINEN - RIVERGUM - GLADE GREEN - HERITAGE GOLD and GREY
in our Excellboard range which you will see throughout the Gallery of Homes.
Our Formplex Supersystem, Supertuff and Ecotuff range also come in IVORY, RIVERGUM, and LINEN -
If you need to match existing board or colour - send us a sample and we'll let you know if we can match it for you.
On completion of the works and full payment of your order, you will receive a 50 year guarantee from Formplex Weatherboards to cover you on materials and workmanship for 50 years. That's a very big claim to make so we're confident and we stand behind our product and installers - If the material fails to perform or was installed by our tradesmen and was installed incorrectly, we'll rectify and remedy the situation for you. Click on the link to view.
Formplex Supersystem with Insulform
Formplex has launched a unique traditional range we call Formplex SuperSystem. This profile offers a more traditional bullnose shape and it comes in 9 great colours.
The best part is the 13mm high density foam insulation base that it's fitted over - giving a firm solid base to a cladding board that will suit recladding and new construction application
5.84 mtr lengths
9 great colours
250mm coverage
13mm high density foam insulation base
Looking for promotional homes - call 1800 038145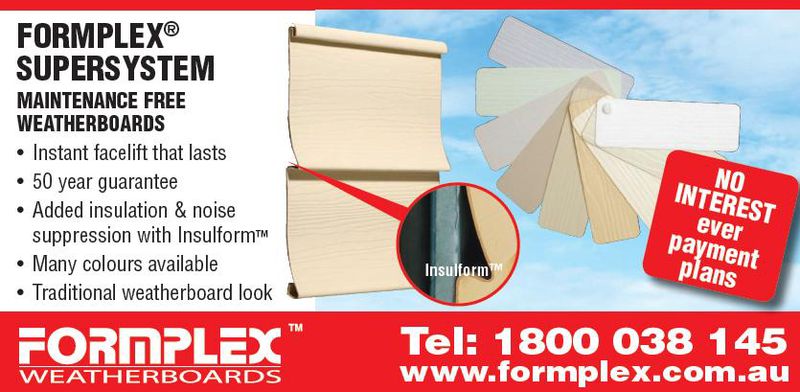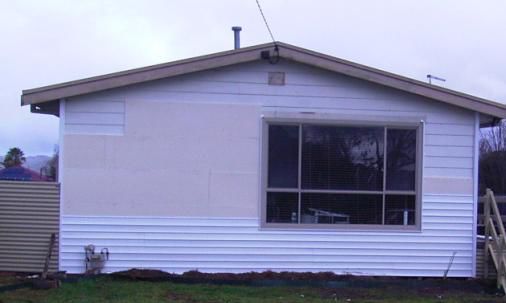 During the transformation - Original Wall - Layer of Insulform - Supersystem Cladding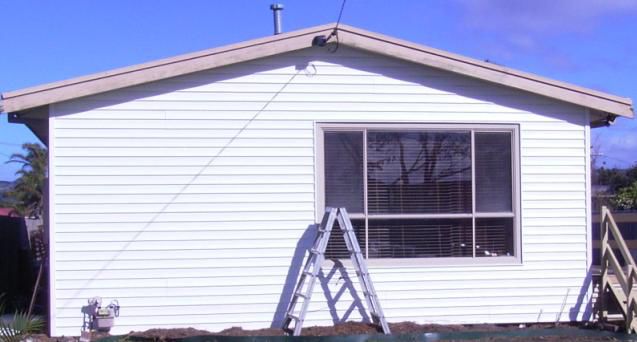 Freshly painted look with insulation against heat, cold, noise with Supersystem
ExcellBoard Type A Building & Cladding Board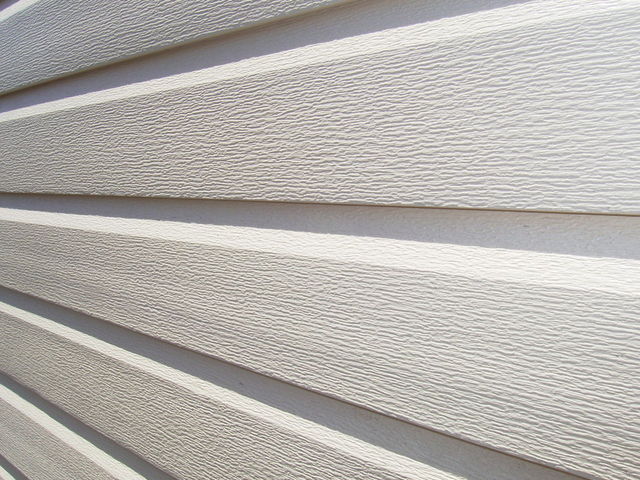 ExcellBoard is exclusive to Formplex and one of the thickest boards on the market
ExcellBoard is primarily used in New Construction applications as it is easily installed straight onto studs but it is also used in recladding existing homes and can be installed over the existing boards or fibro.
Being 6mm thick makes it the strongest of all the Formplex Cladding products.
ExcellBoard is also perfect for Upper Storey Extensions giving you a strong exterior cladding that you won't have to maintain or hire scaffolding to get to again to paint.
A Unique Board that lends itself to all building and renovating applications.
Click the word brochure to download our brochure - brochure
Profile
Rusticated Wood grained finish
Length 5.84 mtr
Interlocking Boards in a double profile
6mm thick for strength, thermal and acoustic insulation and impact resistance.
Effective Cover - 265mm (25mm overlap)
Extruded construction to minimise expansion and contraction
Hidden nailing strip
Not made from re-cycled materials
Long lengths with matching joiners
Colours Available: White, Vanilla, Linen, Rivergum, Light Grey, Glade Green, Heritage Gold,
ExcellBoard is durable but lightweight
ExcellBoard can be applied straight to Studwork.
ExcellBoard is UV stable to prevent fading.

ExcellBoard is Australian made and owned.
ExcellBoard comes with a 50 year guarantee.
The combined thermal insulation properties of uPVC wall cladding help to increase the energy efficiency of the building, making it easier to obtain your 5 star rating.
It is ideal for coastal, country or urban living.
Supertuff I25 Cladding Board
---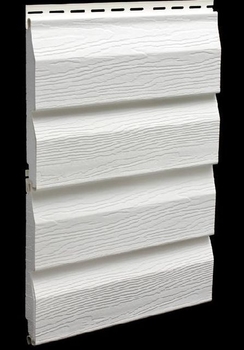 Double profile chamfer board
Length 5.84 mtr
Cover - 250mm
Trims - Wood grained finish
Insulation - 25mm foam backed
Colours - White, Ivory, Vanilla, Glade, Heritage Gold, Grey, Rivergum, Linen
Supertuff can be installed straight onto new construction over the sisalation and is easy to install with a unique interlocking system that makes it a quick and simple to handle product that will give your extension a professional weatherboard look without the maintenance of painting or repairs to weathered and rotting boards and full protection against the elements.
Supertuff Vinyl Cladding is tough and long lasting. It is UV resistant and suitable for the extremes of the Australian climate, providing insulation benefits in both summer and winter. Another reason Supertuff is perfect for the upper storey extension as weather conditions commonly heat up the upper level and cause deterioration with constant exposure to the extremes and double profile saves time and labour on installation.
Formplex offer a 50 year guarantee when we install Formplex Weatherboards on your home by our qualified and experienced tradesmen.
EcoTuff Type B Cladding Board-
For recladding and renovating existing homes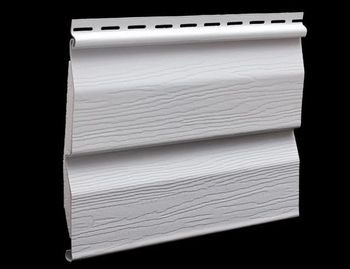 Specifications:
Length: 5.84mtr
Double Profile Chamfer Board - Cover - 250mm
Trims - Wood grained finish
Insulation - NEW 15 mm foam backed
Colours -White, Ivory, Vanilla, Glade, Heritage Gold, Grey, Rivergum, Linen
Do you want the look of timber without the maintenance? Do you want to upgrade your existing home and help insulate it at the same time while getting a freshly painted look, but you're on a budget?
Like all Formplex products, Ecotuff is an All Australian Made Solid Vinyl Weatherboard with a light wood grain texture to enhance the natural appearance of painted timber weatherboard.
Ecotuff is insulated NOW with 15mm foam backing instead of 10mm and is a solid vinyl board that is perfect for cladding existing homes and extensions alike. You will instantly feel the benefits of the insulation keeping your house warmer in winter and cooler in summer.