Formplex Reviews
If you're considering who to work with on your project - we'd love you to ask us anything to help you decide who you trust your project to. We look forward to working with you.
Online reviews are great and for the very few negative ones we've received over a 40 year history, which we've addressed and left the customer satisfied, we feel we're on track and that we listen to our clients to deliver the project they trust us with - their home.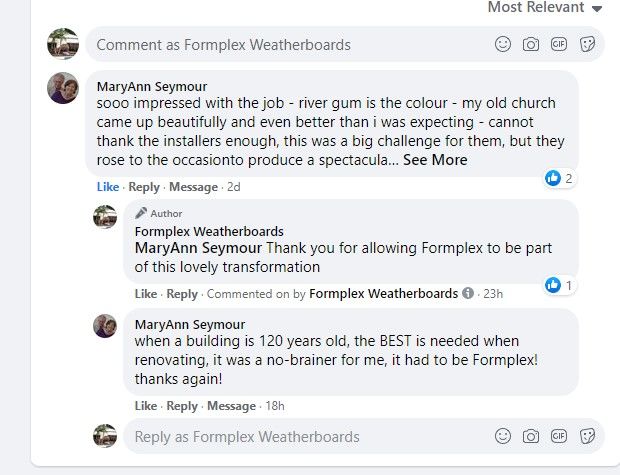 25/08/20
I am a professional landlord and property developer, and as such, my own home had been suffering (externally) from a lack of TLC. The weather wall especially, was in a very poor state, and had become drafty as well as aesthetically an eyesore. Still salvageable with re-nailing, sanding, undercoat treatments etc, but I investigated Formplex as a possible option - feeling 90% sure I would still restore the old boards. I met with the Agent several times, and grilled him at length on how this product performed. Finally, I bit the bullet and went with the product, as a traditionalist this was a big stretch for me! The end result is stunning aesthetically and keeps with the tradition of the house BUT equally as impressive (if not more impressive) has been the insulation and sound deadening qualities. We live on a busy highway and the traffic noise has virtually halved. Also the heat pump never has to go past 21deg since the addition of Formplex, which is extraordinary considering its the middle of winter in Tasmania and the icey winds that hit that unprotected side are often above 70kmh. A big thank you to the Formplex Team for the Product and their high standard of professionalism. I will definitely be using this product on my Weather Board Investment Properties in the future, not only for the reasons stated above, but also the zero maintenance factor which cannot be underestimated as a Landlord.
David Johnson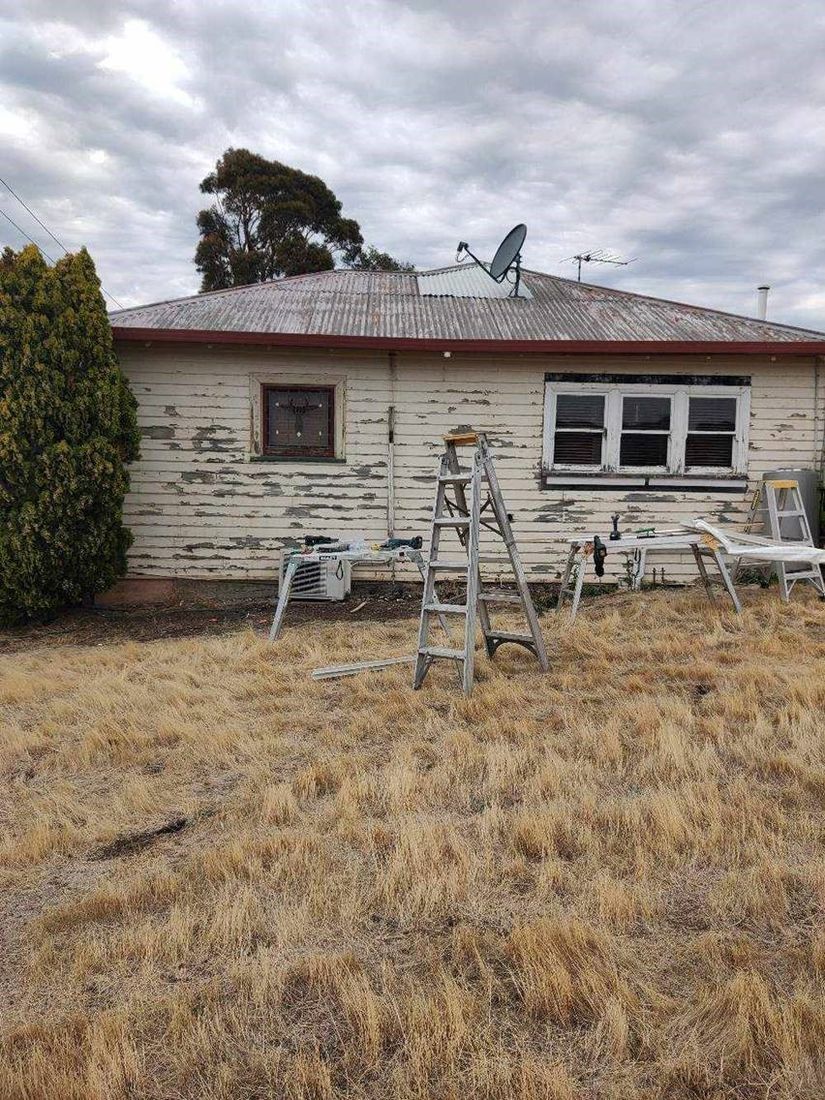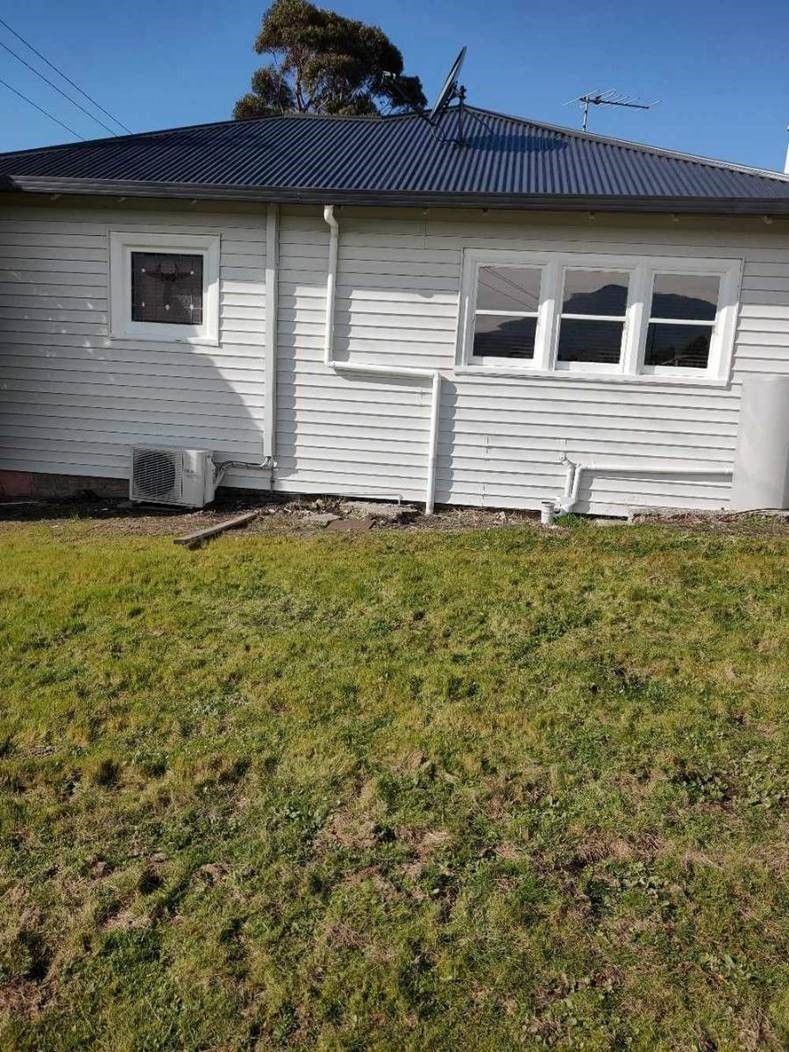 * This project used Formplex Supersystem - Linen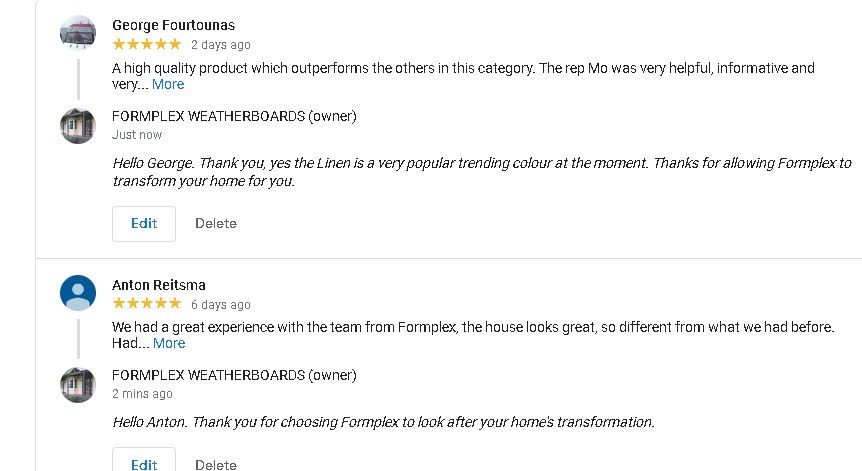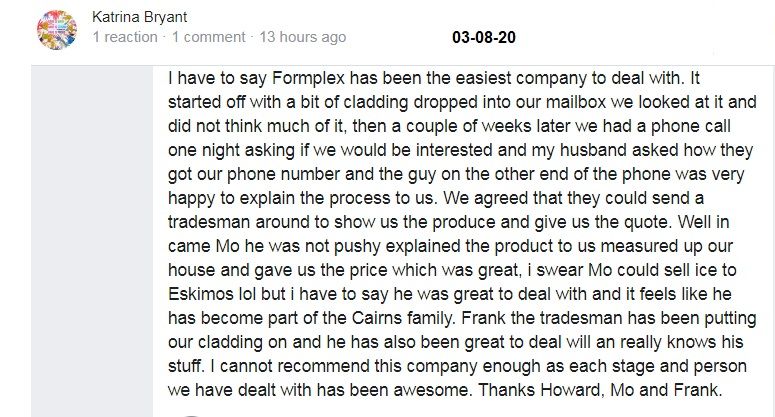 April 4-2018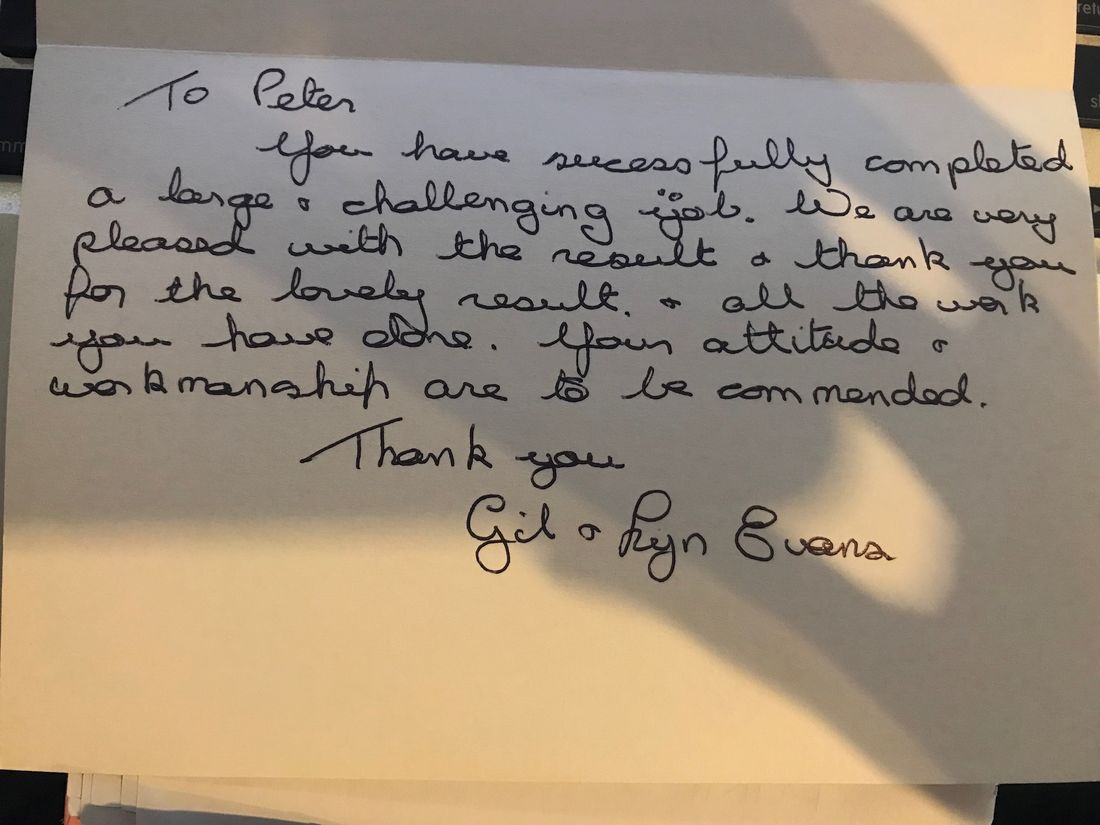 They say a picture is worth a thousand words so....
We're calling this one HAPPY WIFE, HAPPY LIFE - She got her maintenance
free makeover on the house with Formplex Supertuff in Rivergum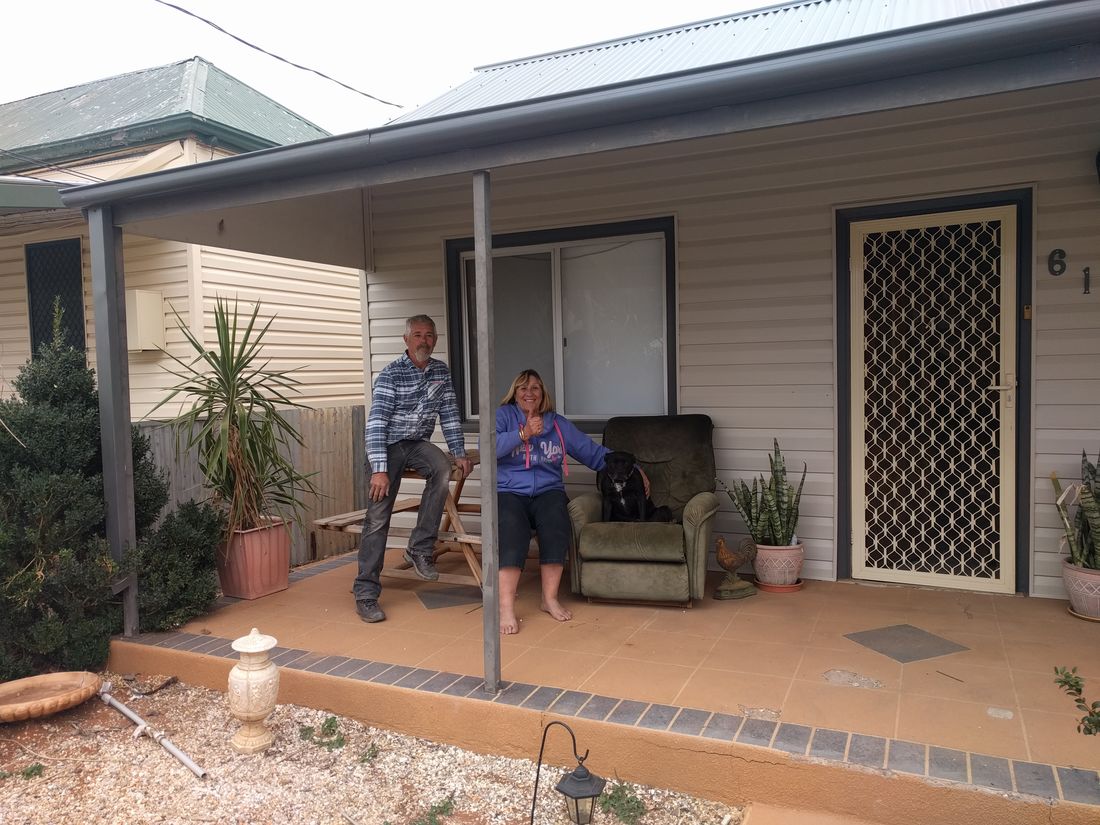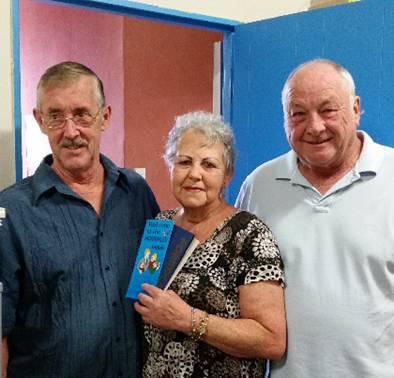 Well today was a bit special … One of our clients from 1987 came in to thank us
for the additional work we just completed on her house - which matches perfectly
with the original work we did back in 1987.
A true testament to success is the fact that Howard ( on the left) oversaw the
original job in 1987 and he's still here doing the same excellent work and Keith
( the owner - on the right) came in to thank Suzie for her continued business.
An Australian made product with continued lines that can still be sourced nearly
30 years later… and dealing with the same staff sounds great to me. Quite a few of
us that were here back then are still a big part of the Formplex Family.
So, if you need a company you can trust your house with.. It's Formplex
Ph 1800 038 145 and let us give your home a maintenance free weatherboard look.